Why Hollywood Won't Cast These 12 Actors Anymore
21 Celebrities Who Have No Desire To Say 'I Do'
4 years ago
Marriage and celebrities don't always go hand-in-hand, especially in the case of a few very specific perpetually single stars. We were all shocked whenGeorge Clooney—Hollywood's most eligible bachelor—got engaged to lawyer Amal Alamuddin, mostly because George has been so resistant to marriage in the past. While hell definitely seemed to freeze over in this case, we're not holding our breath that all Hollywood's notorious bachelorettes and bachelors will follow suit.
MORE:
With wedding season drawing near, it seemed fitting to shed some light on the celebrities who have taken a stand against saying "I do." In fact, many of the world's most desirable leading ladies and gentlemen –Charlize Theron,Cameron Diaz, and Leonardo DiCaprio– have spoken out about their decision to stay single.
MORE: 25 Surprise Celebrity Weddings Nobody Saw Coming
Read on for 22 stars who have no desire to walk down the aisle any time soon.
Goldie Hawn
"The question is, 'Why (get married)?' it's not, 'Why not?'" Hawn said of longtime beau, Kurt Russell on "CBS This Morning" in 2012. "We love each other. We fight the way people are supposed to fight. We love our lives together."
Diane Keaton
The actress has dated some of Hollywood's most sought-after men, but has never added a "Mrs." to her moniker. In 2001, Keaton said, "I don't think that because I'm not married it's made my life any less. That old maid myth is garbage."
Kourtney Kardashian
The mother-of-two has been playing house with longtime boyfriend Scott Disick for years, buthas no intention of making things official.
Photo via Famefly
Photo:
FAMEFLYNET PICTURES/FAMEFLYNET PICTURES
Al Pacino
Pacino remains mum on why he has never married, but his friend, writer Lawrence Grobel, offered up this explanation to People in 1999: "His father left when he was young. He doesn't want to get involved in a bad marriage. And he can be a difficult man sometimes, and I think he's aware of that."
Oprah Winfrey
The talk show host has been dating businessman Stedman Graham since 1986, but the pair has chosen not to take the plunge. During an interview on ITV's Lorraine,she revealed, "I'm not a traditional woman and I haven't had a traditional life, and I think that had Stedman and I gotten married, we certainly wouldn't have stayed married.
Photo via Famefly
Photo:
FameFlynetUK/FAMEFLYNET PICTURES/FameFlynetUK/FAMEFLYNET PICTURES
John Cusack
Despite rumored romantic linDespite rumored romantic links to celebrities including Neve Campbell and Minnie Driver, the actor has never said "I do." ks to celebrities including Neve Campbell and Minnie Driver, the actor has never said "I do."
Cameron Diaz
In 2011, Maxim asked the actress f she thought marriage was a dying institution, she responded, "I think we have to make our own rules. I don't think we should live our lives in relationships based off of old traditions that don't suit our world any longer."
Hugh Grant
He may be a father of two, but he hasn't settled down with the mother of his children. In fact, the notorious bachelor has never married, and it doesn't look like that will be changing anytime soon
Leonardo DiCaprio
Despite his long list of ex-girlfriends, Leo shows no signs settling down.
Winona Ryder
In an interview with OK! Magazine the actress revealed that she only plans on marrying once. "I very much believe in marriage. I hope to only be married once, which is why I've never been married."
Jon Hamm
He has been with actress/screenwriter Jennifer Westfeldt since 1997, but says that they haven't married because "people [should] get married when they're ready to have kids, which I'm not ruling out."
Sheryl Crow
She dated Lance Armstrong and has written some of the best love songs in country music, but she has never wed.
Charlize Theron
The gorgeous blonde actress has maintained that she's never wanted to get married, even as a kid. "Even when I was a little girl I never dreamed of the white dress and all of that," she said in a 2008 interview.
Chelsea Handler
The comedian isn't married, nor does she intend to be. When she was 9 years old, her father told her that she wasn't the "marrying kind," and she took it as a "huge compliment." Now, marriage isn't something she spends her time considering.
Kristin Davis
The "SATC" actress hasn't made a trip down the aisle and has started giving up on marriage now that she's in her mid-40s. "I don't know if I'll ever get married. I don't say never, but I just might not."
Eva Mendes
She has made her distaste for marriage very clear, most recently stating: "I think husband and wife is just… very unsexy." We wonder if boyfriend Ryan Gosling can change her mind.
Susan Sarandon
Married once at age 20, the actress has now taken an anti-marriage stance. On never considering marriage with ex-boyfriend Tim Robbins she revealed, "I've always liked the idea of choosing to be with somebody. I thought that if you didn't get married you wouldn't take each other for granted as easily
Coco Chanel
She was one of the world's most renowned fashion designers, but Coco Chanel never got to design her own wedding dress. The fashionista never made it to the alter, despite having two great loves in her life.
Photo: Photo: Wikimedia Commons
Kylie Minogue
"Having kids would be marvelous, but marriage? Marriage would be lower on my list," the singer told Sunday Times Style.
Photo via Famefly
Photo:
CHP/FAMEFLYNET PICTURES/CHP/FAMEFLYNET PICTURES
Jenny McCarthy
In 2006, the actress stated, "I'm very comfortable not having to have a certificate. I think there's something wonderful about people wanting to stay together because they want to stay together."
Diane Kruger
In a February 2011 interview with Glamour, once-wed Kruger explained, "Without sounding pessimistic, I learned that I don't believe in marriage.I believe in a commitment that you make in your heart. There's no paper that will make you stay.
Video: Millionaire Goes Homeless To Find Someone To Take To The Grammy's
21 Celebrities Who Have No Desire To Say IDo' images
2019 year - 21 Celebrities Who Have No Desire To Say IDo' pictures
21 Celebrities Who Have No Desire To Say IDo' recommendations photo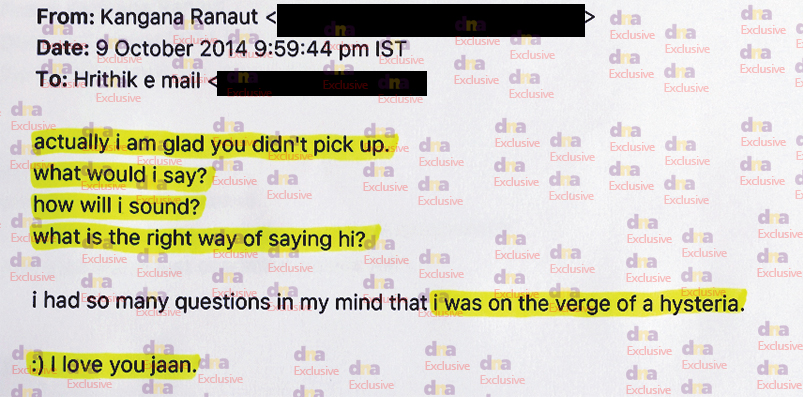 21 Celebrities Who Have No Desire To Say IDo' images
21 Celebrities Who Have No Desire To Say IDo' new photo
foto 21 Celebrities Who Have No Desire To Say IDo'
Watch 21 Celebrities Who Have No Desire To Say IDo' video
Communication on this topic: 21 Celebrities Who Have No Desire To , 21-celebrities-who-have-no-desire-to/ , 21-celebrities-who-have-no-desire-to/
Related News
Inside The Private Collection Of Franschhoek Motor Museum
Lastminutes Wij zoeken de zon op één van deze vijf bestemmingen
How to Dye Candles
Class of 2013: The Years Most Popular Trends
Can You Prevent Food Allergies in Your Baby
Food and drinks to be avoided in breastfeeding
Time and tide: MH meets surfing deity, Kelly Slater
The Long Road to My Hypothyroidism Diagnosis: Ashley's Story
How to Deal with Bossy People
WATCH: Team Men's Health Does The Paratrooper Log Race
The Beauty Benefits of Meditation
Keep Reading: Whether youre just considering starting a family or youve been trying for a while, our complete guide to conception can help
Date: 18.12.2018, 16:48 / Views: 33295
---