25 Awesome Wedding Proposals
25 Real Life Proposal Stories That Are Insanely Adorable
"We started dating in highschool. I had the hugest crush on him at 16, my stomach would do flips every time I saw him. It all started when he asked me what colour my prom dress was so he could match his tie, and here we are almost 10 years later. We had just travelled to Ireland to where he spent part of his childhood, and visit family. Everyday rained except for one, when we hiked to the highest cliffs of Europe. The view was picturesque and truly breathtaking—the most perfect moment to get proposed to by the man who can still make my stomach flip."
Photo:
@StoneFoxBrides
"They were with her whole family and he kept trying to get her outside. She just wanted to play with her nephews and didn't know what he was up to. Meanwhile her whole family was in on it."
"We went for a weekend vacation. We were together on the beach, and when I saw the ring, I immediately started crying. He looked at me all confused. 'Why are you crying?' He asked softly. 'Did you really think I wasn't going to marry you?'"
"We were skiing in Breckenridge. We were at the top of the mountain and he bent down to fix his binding. I was rolling my eyes because I just wanted to get going when all of a sudden he looked up at me with the ring."
"My fiancé and I have been dating a little over 3 years, he took me to one of our regular date spots for dinner and as dessert came out so did a little plate with 5 valentines conversation hearts which read "I love you, real love, marry me, say yes, soul mates" I still didn't get it. I thought the restaurant was just being sweet and romantic as it was a week before Valentine's Day... My fiancée asked me if I read them. I started to read them out loud to him and from the corner of my eye I saw him get down on one knee I looked over- he was crying and asked, "will you marry me?" I responded "are you serious???" With tons of excitement and then we stood up kissed and the whole restaurant started clapping and cheering! As we sat back down, all of a sudden my little sister and her fiancée walked in she surprised me and flew in from across the country! My fiancée knew that she's the first person Id want to see right after that! I wanted to call my parents immediately but they were overseas on vacation and I couldn't get through! I tried my entire family and no one picked up! Then he suggested we get a get a celebratory drink somewhere and I said we had to go to the spot we first met at 3 1/2 years ago! We got in an uber and the four of us headed there! When we walked in my fiancée pulled me upstairs to this private area and there were 45 of our closest friends and our families who had flown in from various places and once everyone parted off to the side I saw my parents who had flown back 26.5 hours and surprised us there."
"We sourced the diamond and our mums gave us gold to trade (for rose gold)... I also teach high school art. So he popped the question in the principals office after me thinking I was in trouble!! After being really embarrassed he swept me away in a car with champagne."
Photo:
@StoneFoxBrides
"She's American. He's Irish. They met in Italy and started out as friends. Friends who liked each other A LOT. But after months of just friends, she thought she read the signals wrong, until one night at the bar he slipped her a napkin. 'I really like you,' he had written. Fast-forward four years and many international adventures later, and they are sitting at a bar in Berlin reminiscing. He pulls a napkin out of his pocket. She takes it, confused. 'Years ago I told you I liked you just like this. Now I'm asking: Will you marry me?' it read."
"We both love, love, love Christmas. After 3 years of being together we wanted to spend Christmas together so he flew in to Minnesota on Christmas day. That night he said we should take a picture on the balcony so I gave my phone to my sister in law to take the picture. Once we were on the balcony he put his arms around me, showed me the ring and whispered "will you marry me" I burst into tears and eventually said yes. We cried, hugged and kissed for a little while before joining my family downstairs. No one had any idea what was going on, but my sister in law caught every moment with the camera, so we have our own flip book of the proposal."
"He arranged for me to go on vacation with my parents. My parents told me they got a really amazing deal on this super fancy hotel. When we got to La Casa Que Canta in Ixtapa Zihuatanejo, the most beautiful hotel in Mexico, I enjoyed the day, got a massage and went to the pool. Then my parents told me to dress up since we were going to a nice dinner. We walked all the way down to the most romantic place overlooking the ocean and there he was with candles, flowers, and the most romantic dinner planned. My parents turn around and he got down on one knee. We got drunk on champagne."
10/25
"They met at a shack that sells chicken and beer on the side of the road in the Dominican Republic. Hanna had a two-year international teaching contract, and upon meeting each other, Christopher immediately decided to stay as well. After their fourth date he texted her 'window or aisle?' She texted back 'window!' They had their fifth date in the British Virgin Islands. While there and laying in bed, looking out at the Italian-ice coloured ocean outside the beach cottages' French doors, they both realised at the same moment that this was it. Apprehensively, Hanna said 'Please do not propose right now'. So he waited 6 years, brought her back to the same exact spot in the BVIs on a surprise New Years trip, and proposed in the ocean right outside the cottage."
11/25
"They were going to Whistler for vacation where he was going to propose. She loves to watch things go through the scanner at security in the airport. All of a sudden TSA zoomed in on her ring in his carry on and he turned her around to distract her. She had no idea and after being together since high school she was still surprised that he pulled it off on their trip."
12/25
"They picked out the rings together at an antique jewellery store in Manhattan and then planned a trip up the California Coast. The first proposal happened at the top of a mountain in Big Sur. They hiked for five hours uphill until they reached a vista that overlooked the redwoods they had just climbed above and the sun setting on the Pacific. A hawk flew past them at eye-level and she knew it was the moment. The second proposal unfolded the next morning as they walked along Moonstone Beach in Cambria collecting jade pebbles. They came across an old tree that had washed ashore as driftwood. Sitting together and looking out at the ocean, the sun emerged and three hawks circled over them as she put the ring on her finger."
13/25
"Over breakfast on New Year's Eve morning, he asked when I planned on taking down the Christmas decorations. I was in a bathrobe, and the ring (which belonged to my great-grandmother), was hidden in my stocking. It had been there all week."
14/25
"They talked about getting married one day before their seventh anniversary—and she got so grumpy and frustrated with the fact that he hadn't asked and it didn't seem like he would ever ask, she hid her face under a blanket. When she looked up, he was holding out the ring."
15/25
"It was a freezing cold Friday in the middle of January in NYC when a musician and a graphic designer got engaged. He told her that he was taking her to a super exclusive unadvertised U2 concert at Music Hall of Williamsburg. He said his friend in the music industry gave him her tickets, since she couldn't go, and asked them not to tell anyone about it because of how secret it was. And so they dressed up and took a taxi to Music Hall of Williamsburg. Upon arrival they were greeted at the window by a woman who crossed their names off a list. They walked inside and were given a wristband by a security guard who told them to 'enjoy the show' They walked inside to find a completely empty Music Hall of Williamsburg, except for a string quartet playing a beautiful instrumental piece on stage, bathed in twinkling lights. He turned to her and said there is no U2 concert, that 'this is it, five years are up' something they had joked about from the beginning, being on a five year plan. He got down on one knee and said he wanted to spend the rest of his life with her, and popped open a box with this sparkler inside. Next to the ring was a thin gold wedding band, belonging to her favourite grandmother who had passed away many years ago and had left the ring for her, for when the time came. He had it resized to fit in between the two bands of the ring so that they could be worn together as one when they get married. The song the quartet played on stage was a song he had composed specifically for this moment. After floods of tears, the security guard and check in girl emerged, they had both been in on it and a lighting guy had even been hired for dramatic effect! As the two left, she had begged to call her mother, and he asked if she could wait to start calling people until they had a celebratory drink at the Wythe Hotel, where he had made a reservation. Upon arriving, more happy tears were shed as her mother, father, younger brother and his girlfriend were seated at a table in the back - bottle of champagne ready and waiting."
16/25
Photo:
@StoneFoxBrides
"On a gorgeous Sunday afternoon my boyfriend and I sat outside by a cosy fire. He started talking about how blessed we were and how good life was. I sat there agreeing with him and told him that we do in fact have everything we could possibly need. 'No we don't have everything we need' he says. That's when I started rambling off... 'why do you need another bike? we do need a new fence in the backyard... what else do we need?' and mid chatter I turn to him and he has repositioned himself towards me and says, 'I need to know if you will marry me... Will you marry me?' 'OF COURSE!!!' I exclaim!"
17/25
"They met through a mutual friend when he crashed their dinner date, and he later asked her out. Neither of them were into each other after their first date, but when he kissed her on the second date she had butterflies. Three years later as she was out to dinner with some girlfriends, he told her there would be a surprise waiting when she returned home. As per any typical Friday night, she assumed it would be leftover Chinese food. To her surprise, she arrived home to an apartment lit with candles and an aisle of red rose petals. Standing at the end of the aisle was her future fiancé, dressed in a suit with a ring box and a bottle of champagne in hand. The vintage Art Deco ring was part of an estate and he had it custom re-made for her."
18/25
Photo:
@StoneFoxBrides
"We were 24. Living together already for 2 years. and fundamentally in a "married" relationship spending all our time and funds together. I had a small fashion line and he had ran his own construction business, so we both had a lot of freedom in our schedules which lead to lots of late NYC nights. after a trip to Paris without me, he realised we needed to be together, official, married. He asked my dad, told his, made plans to propose. Circumstances being what they were, his family made us change our trip out west where he was going to pop the question and all of a sudden there were months between that time and the planned proposal. So, drunkenly, one late night, he accidentally proposed by saying the following: 'I have a secret to tell you: I AM PLANNING ON ASKING YOU TO MARRY ME.' I was shocked. said nothing. he turned around and walked away to quickly spin back and say: 'You'll do it, right?' I said 'yea, of course I'll do it.'"
19/25
"We were moving into our first apartment together and decided to bring some of our most treasured items to the new apartment in the morning before all the big moving started. We had hung a friends painting on the brick wall of our empty bedroom and then we stood for a moment, admiring the new space, OUR new space, and the quiet. He got down on one knee and asked me to marry him with his great-grandmothers original ring from 1926, it was just perfect. We were married a year later with matching rose gold bands with each other's names engraved in them."
20/25
"They were heading up to Balsam Lake, Ontario for a long weekend for what she thought was for a quiet weekend spent with a few friends. Donned in her sweatpants and ponytail with McDonalds in hand, she entered the cottage to candles, twinkling lights, roses and a 'Marry Me' chalkboard sign. Her parents, siblings and best friend entered shortly after. The next two days was a continuous surprise for everyone- as 40 of their closest friends made appearances throughout- for what they thought was a graduation party! They had a beautiful wedding this past September in Toronto."
21/25
"He said it wasn't going to happen in Mexico and definitely not on his birthday, and she actually believed him. In Mexico just weeks later, they took a beach walk and decided to catch some shade by a lifeguard tower. He grabbed her tight, looked in her eyes and said he couldn't live without her."
22/25
"The wedding band belonged to her grandma, her best friend, who passed away three months after she got engaged. He surprised her in Tribeca on a cobblestone street in April, got down on one knee and said 'do you know how we always talk about spending our lives together?' She said 'yeah.' He said: 'let's start now.' She started crying hysterically. A photographer started taking pictures, then they went out for cupcakes and champagne."
23/25
"I'm from the US and he's from Italy. We met at his brother's wedding in Minnesota in the dead of winter almost four years ago and I liked him right away but it took about a year for us to actually get together. I ended up moving from New York to Rome, where he was living, and before long we were living together. It ended up being a really rough year for me but we made it through and were that much stronger for it in the end. He proposed the night I came back from at trip to the US while we were in our pj's and getting ready for bed. When he asked I started laughing hysterically from all the emotion and I could barely breathe for a minute or two. I think I was smiling even in my sleep that night. We designed the ring together but I wasn't expecting to get it when I did at all. It's a raw diamond with little diamonds around the band that came from an old piece of family jewellery. It's bezel set because I work with my hands and needed something sturdy! The wedding band was made by a very, very dear friend of my family who's wife was my witness. We just got married two weeks ago and are celebrating in Italy again this week."
24/25
"This October it will be 3 years of wedded bliss to my knight in shining armour. He saved me then and he still saves me now! Forever I will remember Christmas Day 2010 not because of all the presents under the tree, but because of the pure look of joy and excitement on my mother's beautiful face, once she saw my husband get down on one knee in front of my entire family! She was so happy and shocked! We all were!! A few short months after my mother passed away from pancreatic cancer. I'm so grateful she got to see me get engaged! I will forever hold that moment in my heart and the look on her face was priceless! I love you Mum."
25/25
"First, he met my sister online. She was telling me all about this Australian guy who surfed and was trying to become a firefighter. I was unimpressed, still bitter from a rough breakup and pretty uninterested in love. They didn't really have much to talk about in the way of interests and they eventually stopped trying to plan a date. One evening in my living room she texted him asking him if she could give me his number. He said 'especially if you have a strong intuition about it.' we got engaged almost two years later after moving south to a beach town where he is now a firefighter.
Video: Stunning in-ring proposals: WWE Top 10, Nov. 27, 2017
25 Real Life Proposal Stories That Are Insanely Adorable images
2019 year - 25 Real Life Proposal Stories That Are Insanely Adorable pictures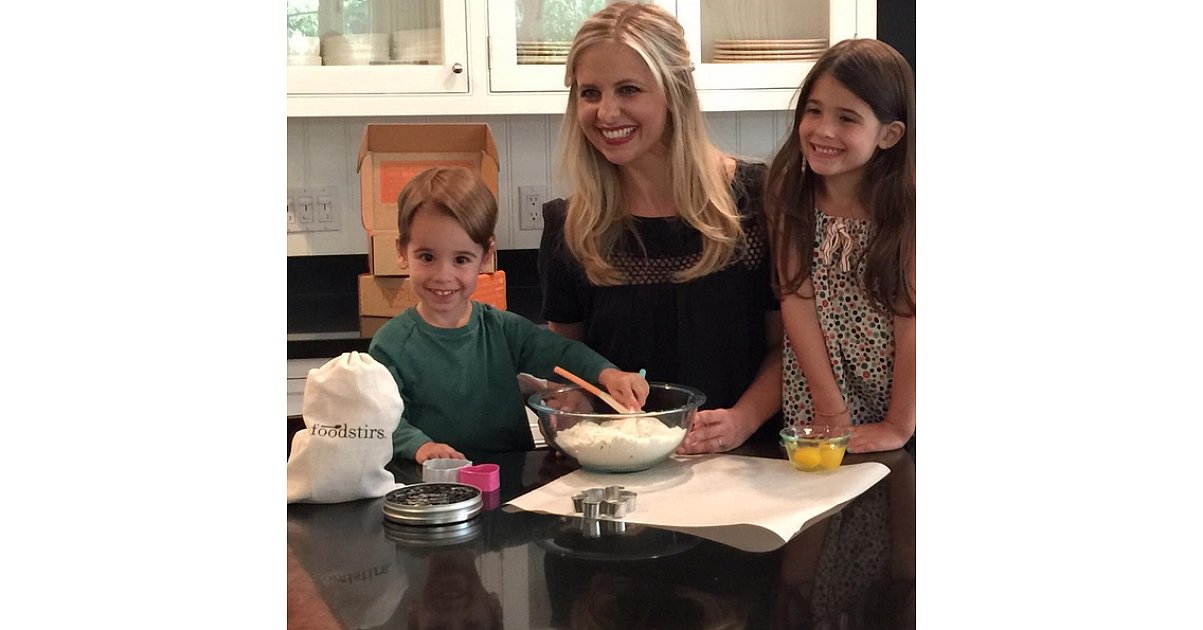 25 Real Life Proposal Stories That Are Insanely Adorable recommend photo
25 Real Life Proposal Stories That Are Insanely Adorable photo
25 Real Life Proposal Stories That Are Insanely Adorable new pictures
pictures 25 Real Life Proposal Stories That Are Insanely Adorable
Watch 25 Real Life Proposal Stories That Are Insanely Adorable video
Discussion on this topic: 25 Real Life Proposal Stories That Are , 25-real-life-proposal-stories-that-are/ , 25-real-life-proposal-stories-that-are/
Related News
This Diet Could Protect You From Getting Alzheimers Disease
3 Ways to Meal Plan
27 Jaw-Dropping Beauty Looks from the Met Gala
I Went Gluten-Free...And Felt No Different
How to Say Thank You in Hebrew
The Kimmy Schmidt' Costume Designer Talks Binge-Watching and Post-BunkerStyle
Why People Dont Say Youre Welcome Anymore
How to Apply Powder Foundation Like aPro
4 Easy Ways To Strengthen Your Bones While You Walk
How to Increase Sex Drive in Men Naturally
Date: 15.12.2018, 12:49 / Views: 64143
---