Freezing Our Bodies For 3 Minutes | Cryotherapy Test
How to Try Cryotherapy
Three Parts:
In basic terms, cryotherapy refers to any medical treatment that utilizes cold temperatures, and can include everything from applying an ice pack to freezing off a wart. Beyond treatments in medical settings, though, both targeted and whole body cryotherapy (WBC) treatments have become increasingly popular in athletic training and spa settings. Proponents of such cryotherapy treatments claim benefits ranging from smoother skin to weight loss, while skeptics point out the limited evidence of any lasting benefits. If you want to try cryotherapy outside of a physician's care, you can feel confident that taking some basic precautions will make the procedure quite safe. You also need to accept that there may be no actual benefits, however.
Steps
Using Cryotherapy in a Medical Setting
Know the basics of medical cryotherapy, cryosurgery, and/or cryoablation.

You may hear your doctor use one of these terms when discussing medical treatments ranging from removing a skin tag to combatting an aggressive form of cancer. Any medical term starting with "cryo-" denotes the use of extreme cold as a treatment, and is based on the premise that a targeted tumor, lesion, etc., can be destroyed by contact with the extreme cold.

Medical cryotherapy in practically every form utilizes some sort of "cryoprobe," a needle or wand-like device that feeds a supply of super-cold liquid nitrogen or argon to a small tip that can make contact with the target area. Technically, a cotton swab dipped in liquid nitrogen to freeze off a wart is a cryoprobe, as is the delicate tool used for cryosurgery to treat cancer.

Prepare for topical cryotherapy for skin conditions.

Simple cryotherapy treatments may occur in your physician's office, in order to treat various skin issues. Conditions that may be suited for topical cryotherapy include warts, lesions, skin tags, moles, freckles, and nodules. Cryotherapy is rarely used to treat skin cancers, however.

Little to no prior preparation is required for most topical cryotherapy treatments. The doctor may prescribe a dose of ibuprofen beforehand for pain, or possibly an antibiotic in case of infection. Minor pain and redness is possible for a few days after the procedure, but care should be taken to watch for signs of infection — such as significant redness, swelling, or fluid discharge.

Understand the use of cryotherapy for surgical procedures.

Far beyond just skin tags and freckles, modern medical cryotherapy is being used in treatments for irritated nerve clusters, chronic cervicitis or cervical dysplasia, mesothelioma, prostate cancer, and atrial fibrillation, to name a few examples. The basic concept is the same — using extreme cold to kill a particular target — but cryosurgery is a more intensive and delicate procedure.

Cryosurgery is often an outpatient procedure conducted by an interventional radiologist in an operating suite. General anesthesia may be utilized, and your vital signs will be monitored. The physician will used specialized tools to guide the probe to the target area — down the throat, through an incision, etc. — and freeze it with the liquid nitrogen or argon.
Most procedures take one to three hours, and may have to be repeated in order to effectively freeze and kill the targeted tissue.
Regular activities can usually be resumed after 72 hours, and full recovery from the cryosurgery itself can take 7-10 days.
Consult your physician about the specifics of your cryosurgery procedure.
Trying Whole-Body or Targeted Cryotherapy
Consult your doctor first.

Non-medical, non-physician-guided forms of cryotherapy such as whole body cryotherapy (in which you subject your entire body to extreme cold for a few minutes) have become popular in recent years. For most people, both targeted and whole-body cryotherapy (WBC) treatments are likely to have no short-term or long-term health risks. The jolt to your system that occurs when you subject it to temperatures of -150 or even -250 degrees Fahrenheit, however, can be dangerous for some people in elevated risk categories. It is always safest to talk to your physician before trying cryotherapy.

Pregnant women and people with a history of severe high blood pressure or heart problems should not try cryotherapy — especially WBC — without medical clearance. Children under age eighteen should always have parental consent.

Ensure proper safety procedures.

If you are at a low risk for adverse reactions and choose a cryotherapy facility that takes safety precautions seriously, you have very little risk of injury when undergoing the treatment. The story of a Nevada spa employee who accidentally locked herself in a cryotherapy chamber after hours and subsequently froze to death, however, highlights the fact that unsafe procedures can indeed have dire consequences.

For your safety, you should never be left alone while undergoing WBC treatment. You should be able to open your WBC tube, chamber, or enclosure yourself from the inside at any time (no external locks). The device should be on an automatic timer that shuts it off after the intended treatment time (often 2-4 minutes). Do not be afraid to ask about the safety procedures in use at any cryotherapy facility your are considering.

Make sure you are dry.

You might assume that exposing your bare skin to extremely cold temperatures must cause immediate frostbite, but this will not be the case if you ensure that there is no external moisture on your body. Never go into a WBC device with wet clothing on; in fact, generally speaking, the less clothing you wear (beyond dry coverings for your feet, hands, and genital area), the better.

Your chosen cryotherapy facility should take extra precautions to make sure you are dry, perhaps going so far as to make sure you towel or blow-dry your armpits. A damp pair of socks can cause frostbite in seconds in a WBC chamber, so don't take this precaution lightly.

Track your results.

Current scientific evidence says that WBC and similar targeted cryotherapy treatments have little or no apparent value in excess of what an ice pack or ice bath offers, while believers in the treatment can make convincing arguments for its benefits. The only way to know if cryotherapy makes you feel better is to try it and keep track of your individual results.

Right after a WBC treatment, people tend to say they feel a burst of energy, experience pain relief, and have a great night's sleep. How much of this is only a psychological benefit, and how lasting such benefits may be, are difficult to quantify. Take note of any benefits you experience after a session and see how long they seem to last. Use this information to determine if continued cryotherapy treatments are right for you.
Separating WBC Evidence from Hype
Educate yourself about cryotherapy.

The use of cold for both short- and long-term treatment has been a staple of medical practice for ages. Modern whole-body cryotherapy (WBC), however, was developed in Japan in the late 1970s to treat rheumatoid arthritis. During the 1980s and 1990s, elite athletes began using WBC and targeted cryotherapy to recuperate and treat injuries. In the past decade or so, cryotherapy has become available to the general public at many spas, health clubs, etc.

Modern cryotherapy uses vaporized liquid nitrogen to achieve temperatures of up to -250 degrees Fahrenheit. WBC treatments tend to last for 2-4 minutes, while the subject stands in a cylinder, chamber, or enclosure.

Consider all the beneficial claims.

As it has increased in popularity, WBC in particular has experienced an explosion in the number of health benefits claimed for it. Some supposed benefits are at least partially grounded in medical science, while others are purely speculative and scientifically dubious at best. In the U.S., WBC and similar targeted cryotherapy treatments outside of medical settings are not regulated by the FDA, and thus cannot be legally claimed as a means to medically diagnose, treat, or cure any illness or injury.

Claims that WBC can ease muscle and joint pain, increase energy and focus, and encourage better sleep seem at least reasonable in the short term, considering knowledge regarding the temporary impacts of cold temperatures on muscle soreness, adrenal response, and metabolism. Long-term impacts in these areas are more speculative, as are claims that cryotherapy can give you younger looking skin, cause weight loss, make your hair and nails grow faster, and so on.

Compare these claims with the existing science.

According to modern medical science, relying on cryotherapy for exceptional and/or lasting benefits requires a (very cold) leap of faith on your part. Research indicates some subjective improvement in recovery time and muscle soreness for athletes, but little evidence of functional (long-term) recovery. Indeed, even though athletes have been using WBC for years, the evidence is weak at best that it offers any benefits in key areas of sports recovery, namely increased antioxidant capacity and decreased inflammation.

To sum up the most recent science on cryotherapy: the good news is that there are no known likely adverse effects, so long as proper safety measures are taken. The bad news is that far cheaper alternatives like ice packs and cold baths seem to offer the same benefits.

Weigh the limited risks and the unproven benefits.

Some people consider non-medical cryotherapy to be a godsend, while others see it as a fad that bilks people out of their money. Because the risks are so low, you may want to consider trying cryotherapy, especially if you have nagging joint or muscle pain, or want to take a chance that your appearance, sleep, or weight loss regimen may improve. Just make sure your doctor gives you a health clearance to do so and that proper safety precautions are taken at your chosen cryotherapy center.

Of course, cost should be factored in when you make your decision whether or not to give cryotherapy a try. In many locales in the U.S., a single 2-4 minute WBC treatment can cost upwards of or more, and it is likely that you will need several treatments per week to see any ongoing benefits. So, if you try several WBC treatments over a week or two and don't see any results that are worth the cost, take time to consider whether you might be wasting your money.
Community Q&A
Question

Can this cryotherapy be administered to relieve menstrual distress?

New Jersey was the center for trying this new modality. Theoretically it should be effective, since the "whole-body cryotherapy" lasts only few seconds. The effect of that is upon the inflammatory cytokiene which is a factor in our body's immune system. Inflammatory cytokiene is well known to be balanced with C reactive protein, which is really always high in women suffering from premenstrual tension (backache, abdominal bloating and breast tenderness).
Ask a Question
200 characters left
Include your email address to get a message when this question is answered.
Sources and Citations
Bleakley, C. M., Bieuzen, F., Davison, G. W., & Costello, J. T. (2014). Whole-body cryotherapy: empirical evidence and theoretical perspectives. Open Access Journal of Sports Medicine, 5, 25–36.

Bleakley, C. M., Bieuzen, F., Davison, G. W., & Costello, J. T. (2014). Whole-body cryotherapy: empirical evidence and theoretical perspectives. Open Access Journal of Sports Medicine, 5, 25–36.

Bleakley, C. M., Bieuzen, F., Davison, G. W., & Costello, J. T. (2014). Whole-body cryotherapy: empirical evidence and theoretical perspectives. Open Access Journal of Sports Medicine, 5, 25–36.

Bleakley, C. M., Bieuzen, F., Davison, G. W., & Costello, J. T. (2014). Whole-body cryotherapy: empirical evidence and theoretical perspectives. Open Access Journal of Sports Medicine, 5, 25–36.
Video: We Tried A -250°F Cryotherapy Chamber (feat. Safiya Nygaard)
How to Try Cryotherapy images
2019 year - How to Try Cryotherapy pictures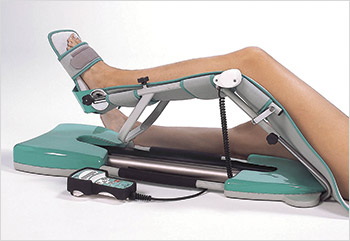 How to Try Cryotherapy advise photo
How to Try Cryotherapy pictures
How to Try Cryotherapy new picture
pics How to Try Cryotherapy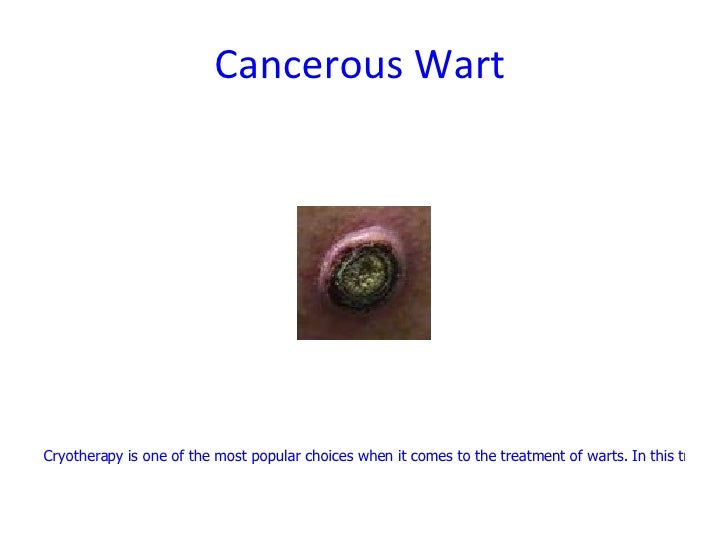 Watch How to Try Cryotherapy video
Communication on this topic: How to Try Cryotherapy, how-to-try-cryotherapy/ , how-to-try-cryotherapy/
Related News
Gorgeous (and Green) Home Products
I Ate Egg Whites For Breakfast Every Day For 2 Weeks—Heres What Happened
More on Black Friday 2019
20 Amazing Layered Hairstyles For Curly Hair
8 Ways to Improve Your Professional Writing Skills
9 of the best holidays to take in December 2019
How to Walk With Safety in Mind
How to Grow Organic Lettuce
Grande has since changed the photos caption on Instagram
How to Make Quick Stuffed Peppers (Turkey)
The Flattering Trend That Catherine, Susanna Reid And Ruth Langsford All Love
The 17 Best Ab Exercises for Athletes
15 Healthy Instant Pot Recipes to Start Your Year Off Right
How Amazon controls delivery drivers without paying their wages
Date: 06.12.2018, 18:01 / Views: 44483
---